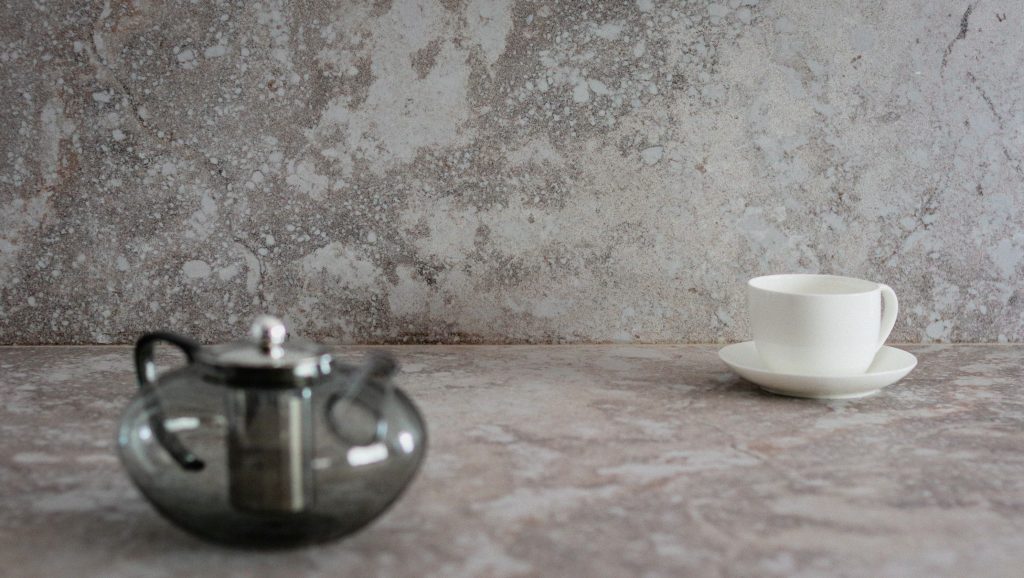 At Align Kitchens we talk a lot about engineered stone. Why do we love it and what actually is it?
All engineered stone is an engineered quartz which is held together with a binder, similar to a resin. They have a similar appearance to natural stone and, as a man made product, do have some variation between the batches but tend to be more uniform than slabs of natural stone. It has the advantage that it is less prone to cracking than natural granite and slate.
Unlike natural stone which tends to be porous and would need to be sealed annually, engineered stone has a higher resistance to stains, heat and scratches from the get go. Resistance is the key word here, so while it is resistant it certainly isn't impervious. You don't need to panic about spills and stains or if you haven't got a pot holder or chopping board handy however, it still is recommended to care for and take precautions to extend the life of your benchtop.
While bacteria can get into fissures and pores in natural stone, engineered stone won't absorb liquids making them easier to clean and sanitise.
The main difference, and the main reason we lean towards engineered stone for areas like the kitchen and bathrooms is primarily because, for a space that is heavily utilised every day, engineered stones tend to be more forgiving and easier to care for than natural stone. This is especially the case when comparing to natural marble.
Natural stone is beautiful, and it's such a unique feature as no two slabs will be the same. However unlike engineered benchtops, you will need particular cleaning products for natural stone and it is recommended to reseal the benchtop every 12 months. If you're wanting a solid surface benchtop that doesn't require the same level of maintenance then engineered stone could be a great option for you.
On the other hand, engineered stone may not be suitable in all cases either. For example, in terms of outdoor kitchens, unless you are using an outdoor range (like Caesarstone's Outdoor Range which has been specifically designed with weather and UV Resistant technology to better withstand the elements) engineered stone is unable to be warranted and so it may be worth using natural granite, concrete or another solid surface that you can use a UV protectant seal/reseal if exposed to the elements.
There are a lot of options for your benchtop material and lots of options with engineered stone as well; from the size of the slabs to the colours and textures available, there will surely be something for everyone.